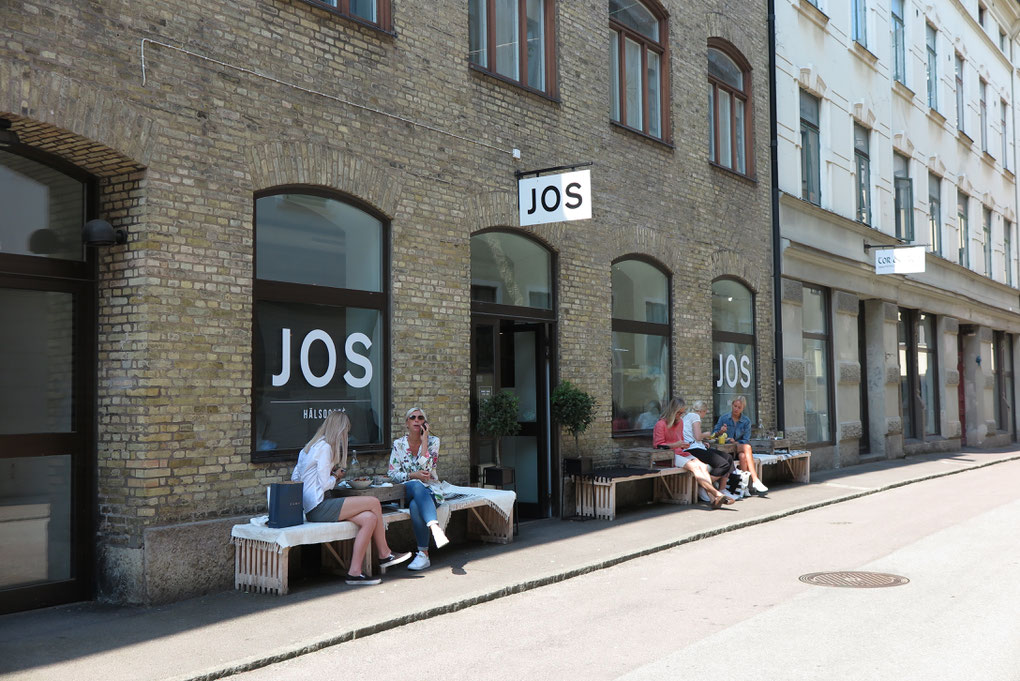 As I was very hungry when arriving at the hotel I decided to have lunch at the JOS. It is a healthy food spot selling salad and a variety of bowls. The opening times are on weekdays form 10am-6pm and on Saturday from 10am-4pm. They are closed on Sundays.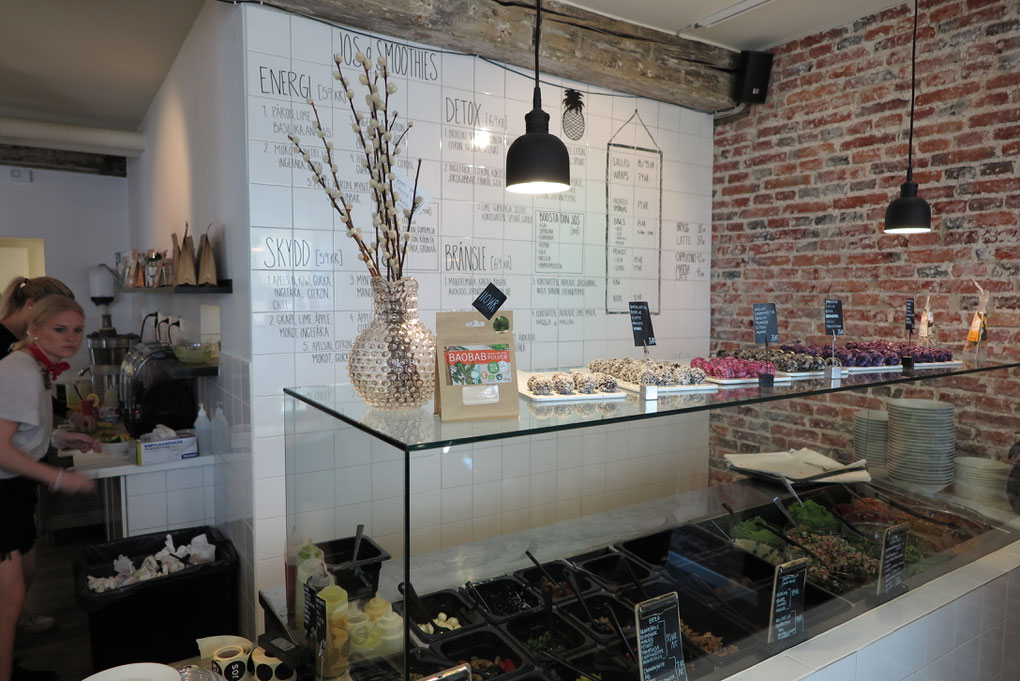 You order your food at the counter and can decide what the salad consists of. I took the big one with chicken and three different bases. You can add different stuff from the salad bar and depending on what you add you might get charged extra money for that. They also have some delicious self made dressings.
After my salad I had to order one of the hilarious looking ACAI bowls...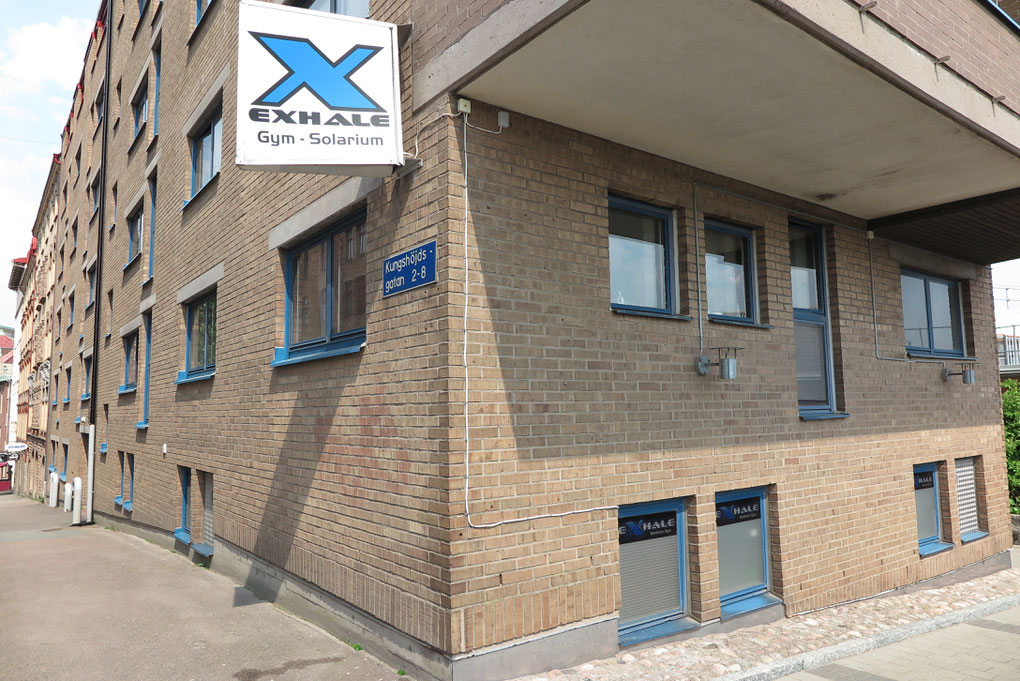 In the afternoon I went to Exhale gym. It is a real old school bodybuilding gym and the day-pass costs around 10€. The gym is owned by a German who moved to Göteborg a couple years ago. He runs the gym with his Swedish wife and they are both into bodybuilding. I also bought a card valid for 2 visits (or how many you like) so I don't have to stick to the opening times the next time I will be there.
In the afternoon it wasn't crowded at all and they have plenty of different machines and free weights so I am sure you won´t miss anything there.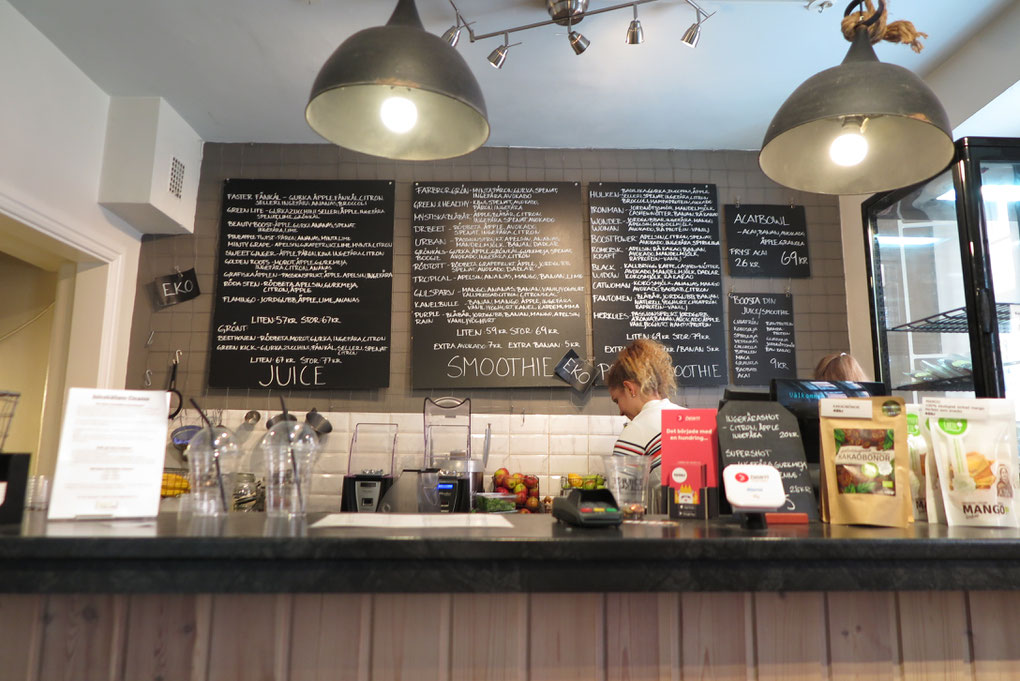 On my way back to the hotel I ran into a little place called "Juice Källan" The have a variety of different juices, smoothies and protein smoothies.