I arrived in Manchester around midnight. As it was an exhausting day I just booked my gym visit for the next day. I decided to go to "THE GYM" at Manchester Portland Street.
It is easy to buy a day pass there. You just have to select the gym you want to visit at their website www.thegym.com and then you can choose the different contract options. They have one day passes and if you are there couple days in a row you can also get a 3 day pass.
The one day pass costs 6,99Pounds and after entering my credit card details and an address (use the address you are currently staying in Manchester - otherwise it won't work) I received a 6 letter pin code.
All set and now it was time to get some rest.
I got up at around 8.30am and was looking for a healthy spot for breakfast. I found a promising place called "Evelyn`s Cafe Bar". I already checked the menu.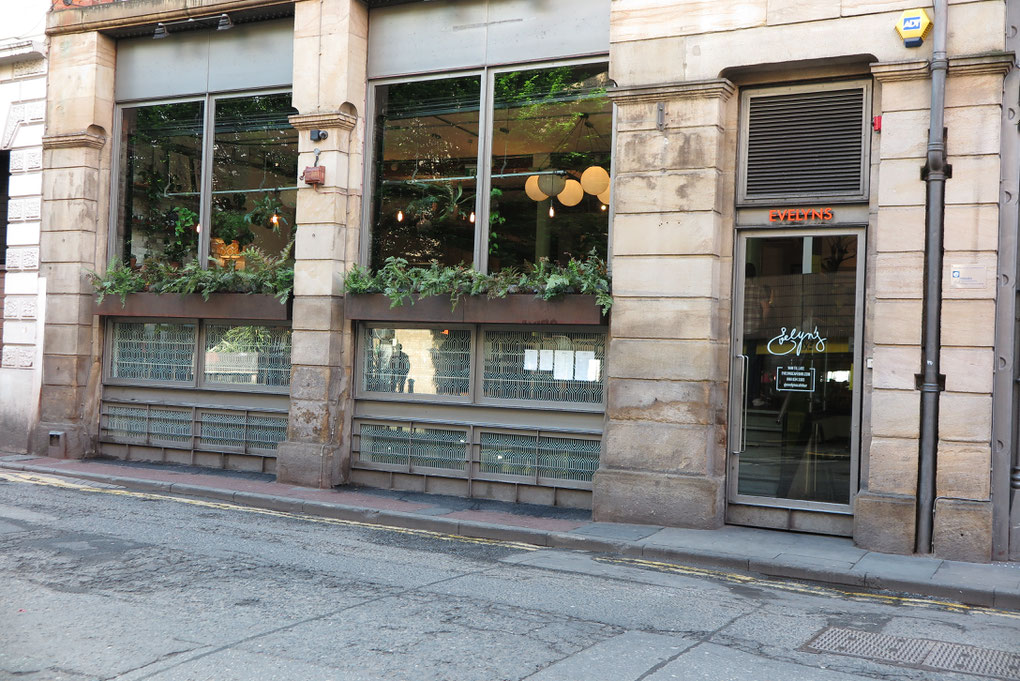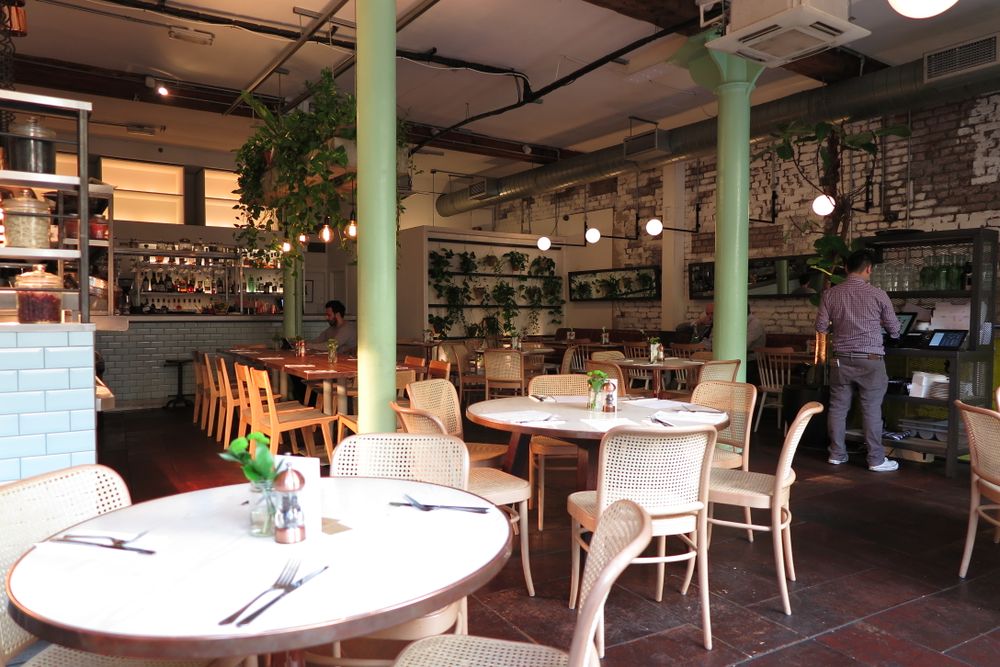 They open at 9am and as it was a 15 minutes walk it was just perfect.
The place was really nice and I was totally happy with my decision. They have a lot of coffee variations and some good healthy breakfast dishes.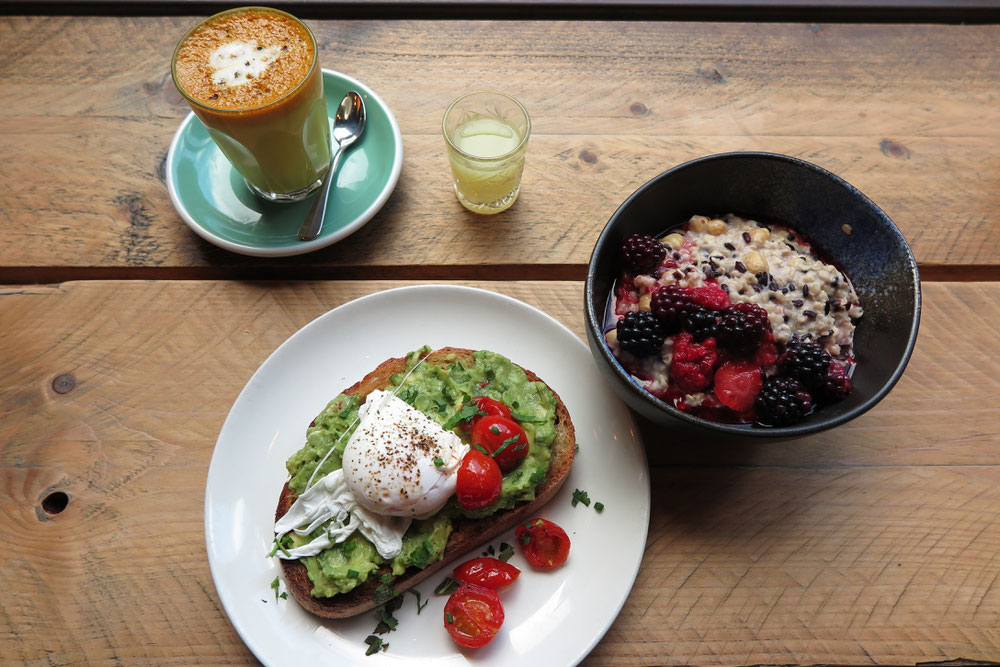 To drink I order a golden milk and a ginger shot. To eat I had an avocado sourdough bread with poached eggs and the porridge with black rice and fruits.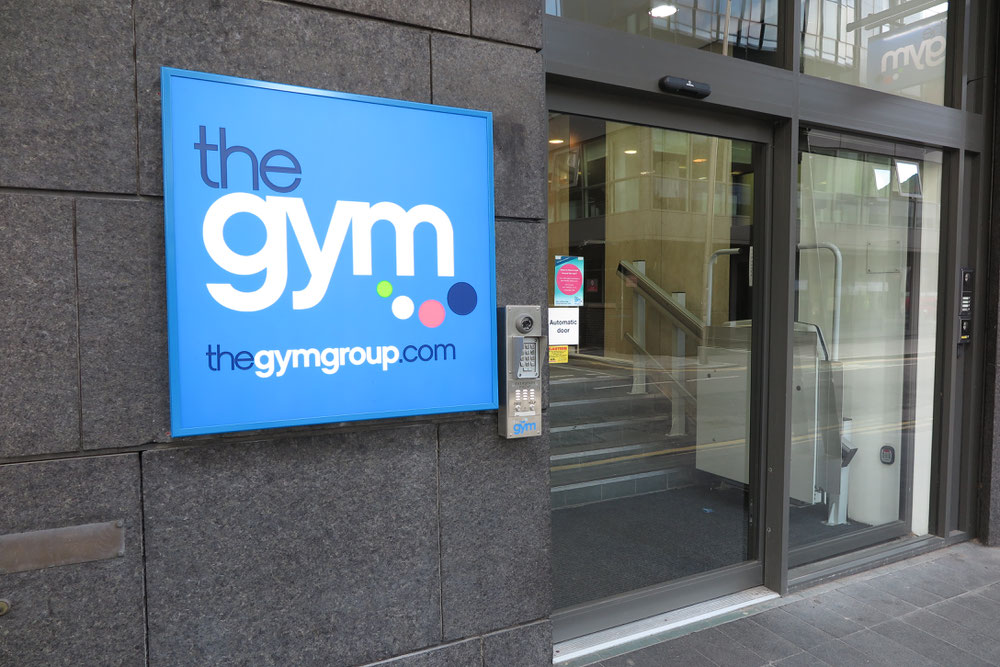 Afterwards I headed back to the hotel and got my stuff ready for the gym. It is only a 5 minutes walk to get there.
You can enter the gym with your pin code. You have to pass a double door system so it is mandatory not to forget your pincode you received via email.
The gym is well equipped. There are different areas and I didn't´t miss any machine. If you come in the morning it is not very packed so I had a good workout there.
You should bring a locker for the changing room. They have showers there too.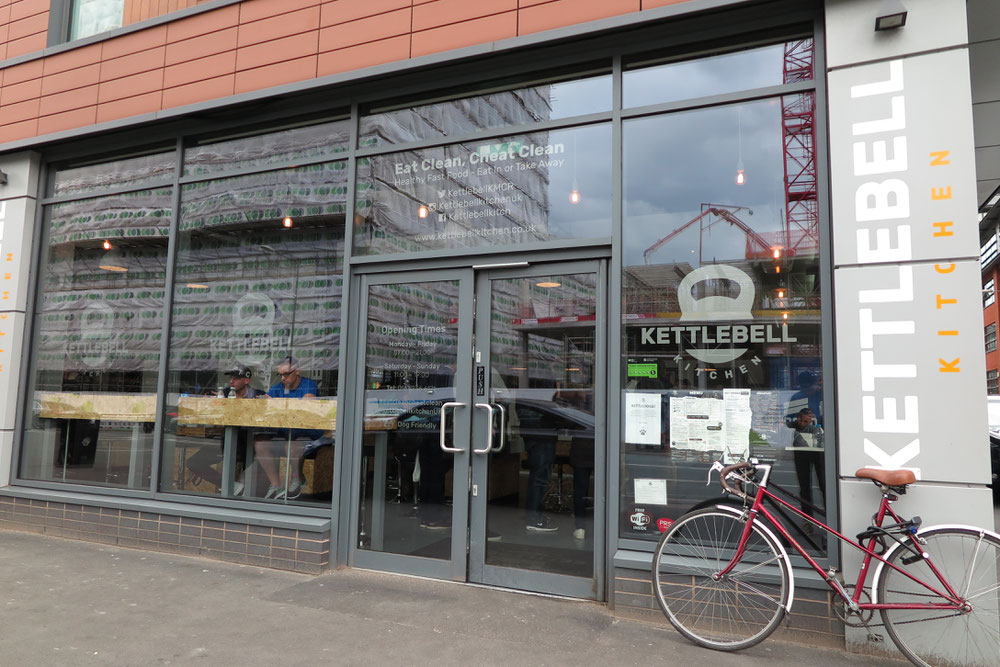 After my workout and shortly before pick up I had lunch at the kettlebell kitchen. It is not directly in the center so I had to walk there about 20 minutes. For lunchtime it was very packed but most of the people do take away over there.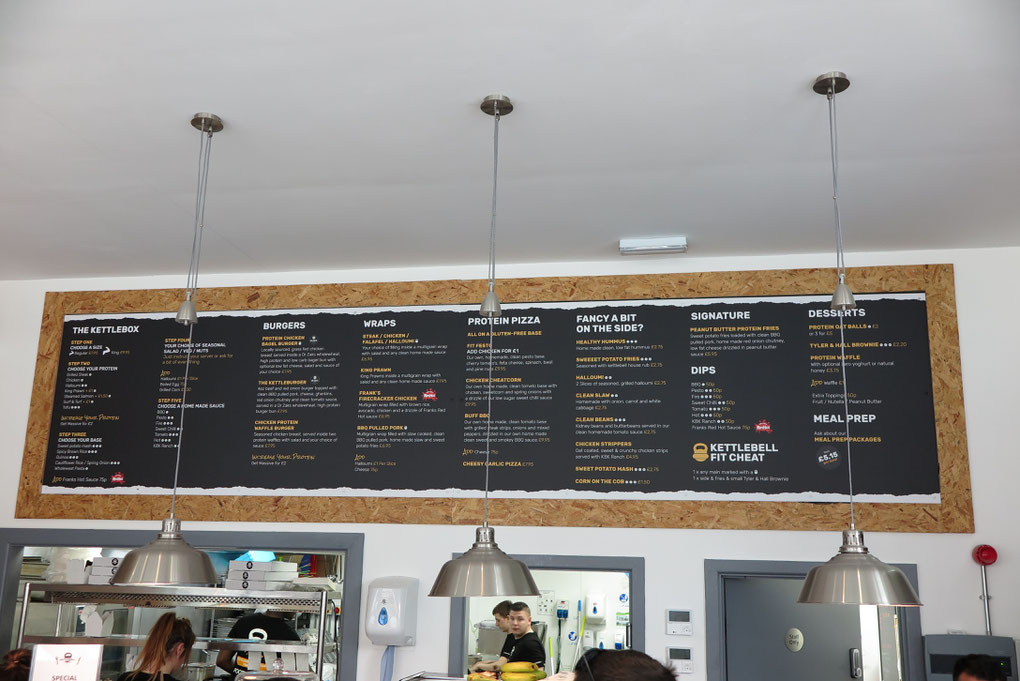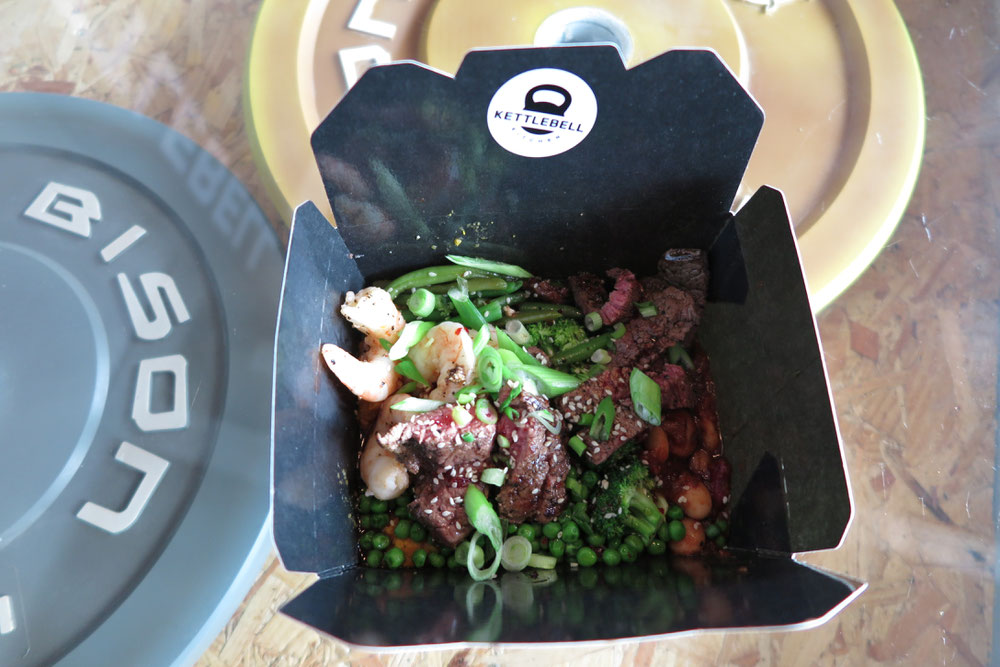 I had the kettlebox king size for 9.95
You can choose all the ingredients you want. 
Mine is with surf and turf (protein) sweet potato mash (base) some seasonal veggies and sweet chilli sauce.
The interior is also very different to other restaurants as there are kettlebells and weights all over the place. It looks like a mixture of a restaurant and a reception of a gym.
I had a good nightstop in Manchester. I can definitely recommend the places I have been there and will surely go there again next time I am there.